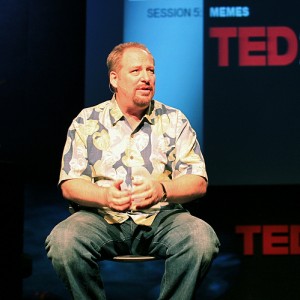 UPDATE: Dr. Ed Stetzer was given permission to repost an interview with Dr. Rick Warren regarding the recent controversy surrounding the Orange County Register article that was the subject of my post below. I would encourage my readers to read this interview (here) so that you can hear from Dr. Warren directly. Even though I share my opinions — hopefully rooted in facts — I seek to be fair, balanced, and grace-filled in my responses, even if I don't always get it right. That's one reason I liked going from law to grace! With that being said, I do think that the OC Register article and the initial responses from Saddleback contributed to the confusion of some in this instance. 
I am neither a fanboy of Rick Warren nor a foe of the Southern California megachurch pastor who some liken to a false prophet. Like many Southern Baptists and other Evangelicals, I have used and even benefited from some of Warren's resources (his Minister's Tool Box has many valuable tips for ministry). Despite what some might think about me, I am not a wackadoodle conspiracy theorist on the hunt for purpose-driven (or Calvinist) bogeymen in the SBC.  
Therefore, when a few church members came to me last summer with articles about Jack and Rexella Van Impe's charges that Rick Warren and Robert Schuller were advocating "Chrislam," a blending of Christianity and Islam, I took it with a huge grain of salt. Let's just say that the Van Impe's are high nowhere on my list of theologians who I would turn to — not even in a pinch. I will admit that these two Michigan-based prophecy "experts" can be entertaining in an annoying kind of way. I'm sure that the Van Impe's are nice folks, but a little bit goes along way.
Now it turns out that the Van Impes may have been right about Rick Warren after all. The Orange County Register, the paper of record in Saddleback Community Church's backyard, is reporting that Warren
has embarked on an effort to heal divisions between evangelical Christians and Muslims by partnering with Southern California mosques . . . "
If "healing divisions" means trying to live at peace with our neighbors — even those of different faiths or no faith at all — then I'm not sure that there would be many Christians who would object to that lofty goal. Jesus, who commanded us to love God and to love our neighbor as ourself, used the parable of the Good Samaritan to define "neighbor" so broadly that no one was excluded, even the hated Samaritans. Of course, we can love our neighbors and live at peace with them without compromising our Biblical beliefs about who Jesus is and the importance of Salvation by faith alone in Christ alone. For orthodox Christians — particularly of the Evangelical and Southern Baptist variety (of which Warren is still a part) — that is a non-negotiable.
In introducing this new initiative to build bridges between Muslims and Christians, it was reported that the two principal players — Abraham Meulenberg, Saddleback's Interfaith Pastor, and Jihad Turk, Director of Religious Affairs at a mosque in Los Angeles, described "King's Way" as
a path to end the 1,400 years of misunderstanding between Muslims and Christians."
That sounds like a noble aspiration, but one which will be fruitless. At the center of this great "misunderstanding" is the person of Jesus Christ — the pre-existent Son of God, who was conceived by the Holy Spirit, born of a virgin, suffered a sacrificial, atoning death on the cross, was crucified and buried, rose again and ascended into heaven where he sits at God's right hand, and one day will come for His bride, the Church. This Jesus is "the Way, the Truth, and the Life." No one comes to heaven but through faith in Jesus and what He did on the cross. That's some misunderstanding to overcome. I would say "good luck with that," but I don't believe in luck. And, I don't believe that this "misunderstanding" can be overcome without redefining who Jesus is. That can't be done without entering the territory of false religions, a place that Bible-believing Christians should never go!
While I have not been able to find online an original source for the "King's Way" document, co-authored by Meulenberg and Turk, the OC Register reported that there were three main affirmations contained in this "bridge-building" statement:
Christians and Muslims believe in "one God"
Christians and Muslims share two central commandments: "love of God" and "love of neighbor."
The Interfaith document "commits both faiths to three goals: Making friends with one another, building peace and working on shared social service projects.
Even though the Register article was updated on Leap Day — February 29 — apparently Rick Warren wasn't available to offer any type of illuminating comment on this story, although Associate Senior Pastor Tom Holladay gave some generic pabulum regarding Saddleback's "PEACE Plan." When Muslim Turk is quoted as saying, "We agreed we wouldn't try to evangelize each other. We'd witness to each other but it would be out of 'Love Thy Neighbor,' not focused on conversion," the reader might begin to understand why Warren, one of Southern Baptist's and America's most well-known and influential pastors, would not want to comment on something that seems to contradict his denials last year that he was advocating "Chrislam." I wonder if the "not evangelizing" part of the pact will mean that Warren and Saddleback somehow view the Great Commission in a different light than most Southern Baptists and conservative Evangelicals?
If what has been reported in the Orange County Register is true, count me as one who is concerned about the direction of both Rick Warren and Saddleback Church. While we should be friendly with our Muslim neighbors (and our Jewish, Hindu, and Atheist neighbors to boot), Christians and Muslims simply do not worship the same God. To even try to take a position which implicitly or explicitly makes that theological statement is nothing short of false and unBiblical.
I don't know whether or not Rick Warren embraces "Chrislam," but with the "King's Way" Interfaith Initiative, it would appear that he is dangerously close to accepting a view of Christianity that many would view as unorthodox to say the least. Jack and Rexella Van Impe were saying as much last summer. Will prominent leaders within the Southern Baptist Convention, such as Dr. Albert Mohler, start saying anything about Rick Warren's dangerous deviation from Biblical Christianity as it relates to Islam? If not, the silence will be deafening — and telling!