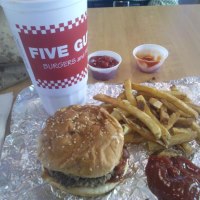 Well, enough is enough! Now President Obama, with his partisan health care bill, has really done it! Not content with merely taxing Americans to pay for this boondoggle of an entitlement, Obamacare is now forcing businesses — including Five Guys Burgers and Fries — to threaten to raise their prices to cover the additional costs of the so-called "Affordable Care Act."
At least one Five Guys' franchisee in the Raleigh-Durham, NC area, Mike Ruffer, has indicated that he would have to pass on any added costs (i.e., costs associated with Obamacare) to his customers. Suddenly the price of a hamburger, fries, and soda just became less affordable to the average family or to the traveling pastor. As a fan of Five Guys, I can tell you this — I am not going to be happy if the El Paso or Albuquerque franchises (which are closest to me) raise their prices. Now, I didn't say I wouldn't eat there. It will just add one more reason — to the plethora of reasons — why Obamacare should be repealed forthwith!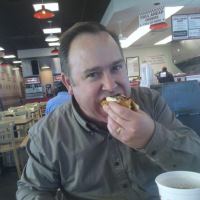 Perhaps Paul Ryan anticipated this move by Five Guys — which did start in the Washington, D.C. area — when he proposed a budget which assumes the repeal of President Obama's signature piece of legislation. I like Paul Ryan. I voted for Paul Ryan and his running mate, despite my serious concerns regarding Mormonism. However, Paul Ryan's budget has absolutely zero chance of becoming law.
So, what's a guy who likes Five Guys Burgers and Fries to do when Obamacare doesn't get repealed and when the price of a juicy, bacon hamburger (which is two patties, not to be confused with the Little Bacon Burger, which is only one patty) goes up? Just smile, fork over the extra cash, and thank God for the meal and for the fact that Michael Bloomberg is not the President of the United States. At least President Obama likes Five Guys. And, I can like him for that even if I don't like Obamacare. At least that's something positive. You gotta start somewhere.